6 zones Walk Thru Metal Detector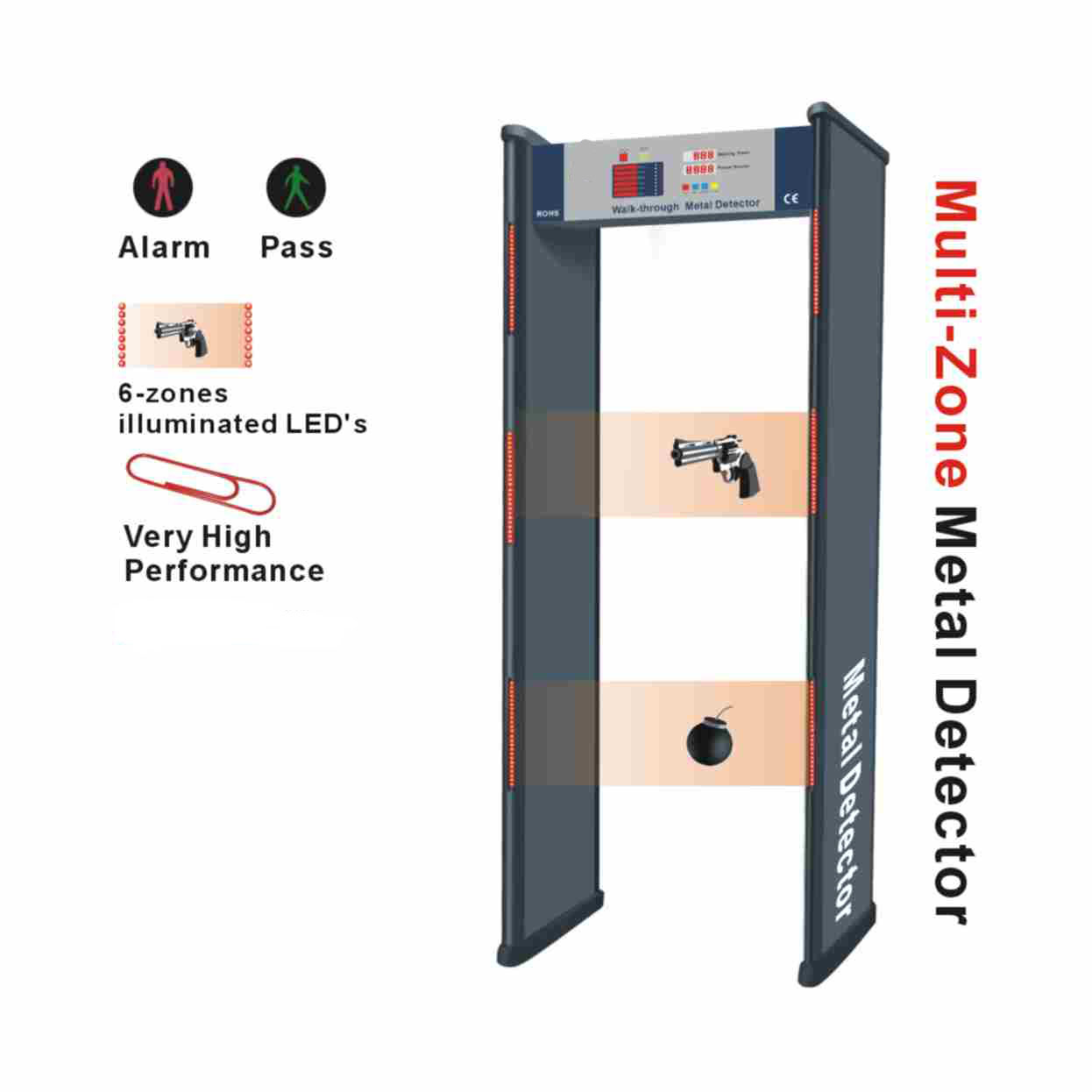 6 Zones Walk Through Metal Detector
Main Function:
1. Its exterior is made of high strength synthetic materials.
2. It consists of 6 display areas with single or multiple areas showing the metal position.
3. The built-in high brightness diode indicator light can accurately indicate the alarm area.
4. The sensitivity of each area can be adjusted alone. The adjustable sensitivity range is 0-99.
5. The automatically winded "emitting-receiving" loop features accurate and firm design. Superior detecting capacity.
6. Automatic recording of alarming times and number of people passed.
7. 8 doors can be put side by side at intervals of only 35 mm without mutual interference.
8. It has adopted advanced digital self-balancing technology to overcome omission and misinformation.
9. The separated power design can ensure normal operation under extremely unstable voltage conditions.
10. With fixer equipped at its bottom, it is water and damp proof.
11. It is harmless to pacemaker in human body, pregnant woman or software products.
12. At present, the equipment has become a model of choice in courts, procuratorates, etc of China for their security inspection.
Specification:
1. Product external dimensions: 2200 mm*800 mm*600mm
2. Product passage dimensions: 2050 mm*700 mm*600 mm
3. Packaging dimensions consist two parts:
Detecting board 2290 mm*670mm*200 mm (80 Kg)
Host machine 770 mm*490 mm*290 mm (18 Kg)
4. Working power: 30 W
5. Working power: (100 v-240 v)+-10%
6. Standard: GB15210-2003